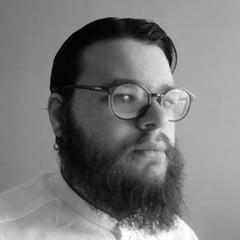 Fabrizio Carminati
Concept Artist, Illustrator
Genova, Italy
Summary
self taught artist, eclectic, with original ideas. Based on Genoa, Italy.
25 years, I'm lover of 2D art and videogames, such RTS genre.
Glad a ever ready to discover new opportunities, new projects and draw: every time, at every our lead by passion and instinct. I'm a big lover and fan of Warhammer 40000 Universe, I'm still collecting miniatures and painting them, from the begin a truly fan of the Imperial Guard.
Skills
Concept Art
Concept Design
Digital Painting
Illustration
Comic Art
Software proficiency